Maple Shade Township | 200 Stiles Avenue, Maple Shade, NJ 08052 | Phone: 856-779-9610 | Fax : 856-779-2524 | Contact Us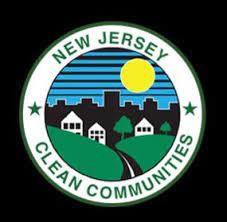 New Jersey Clean Communities is a statewide litter-abatement program. It is funded by the Clean Communities Act. The mission is to reduce litter on public places, promote the volunteer cleanup of public lands and sustain a reduction in litter through education. The Clean Communities program is a threefold attack on litter.
Cleanup – Sponsor public cleanup events and offer mini grant opportunities for civic organizations.
Enforcement – Enforce anti-litter laws, and
Education – Sponsor educational programs within the schools and community.
The Clean Communities program is part of a statewide strategy to clean and prevent litter on streets, beaches, waterways, parks, recreation sites and vacant lots. As part of this program, the Township of Maple Shade will sponsor Annual Clean-up days each year.
Civic groups, volunteer organizations, churches and scout troops, as well as residents and businesses, are encouraged to participate in a joint effort to clean up our streets and public properties.